Monetizing, Sharing & Measuring your App
Create an Apple App Store Paid Applications Contract
To set up the Paid Applications Contract: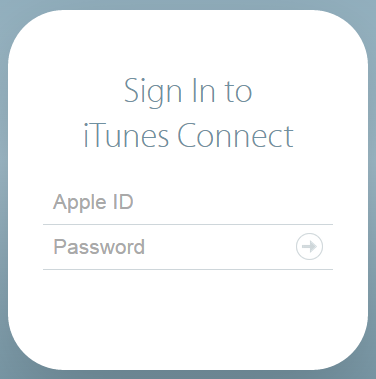 Click Agreements, Tax, and Banking.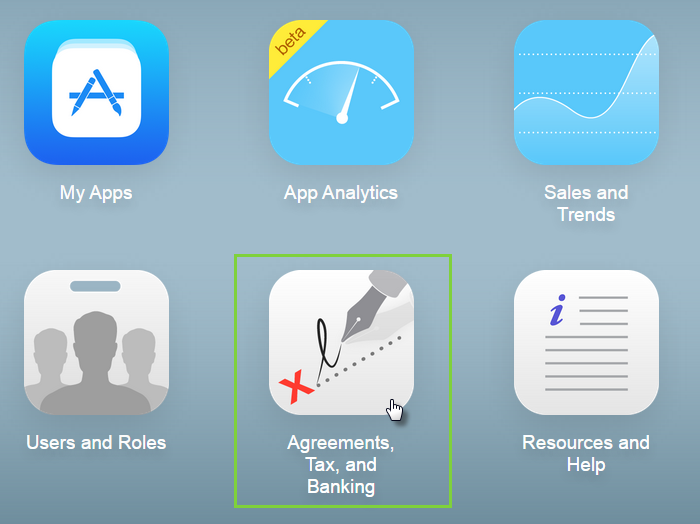 Under Request Contracts, click Request for the iOS Paid Applications contract type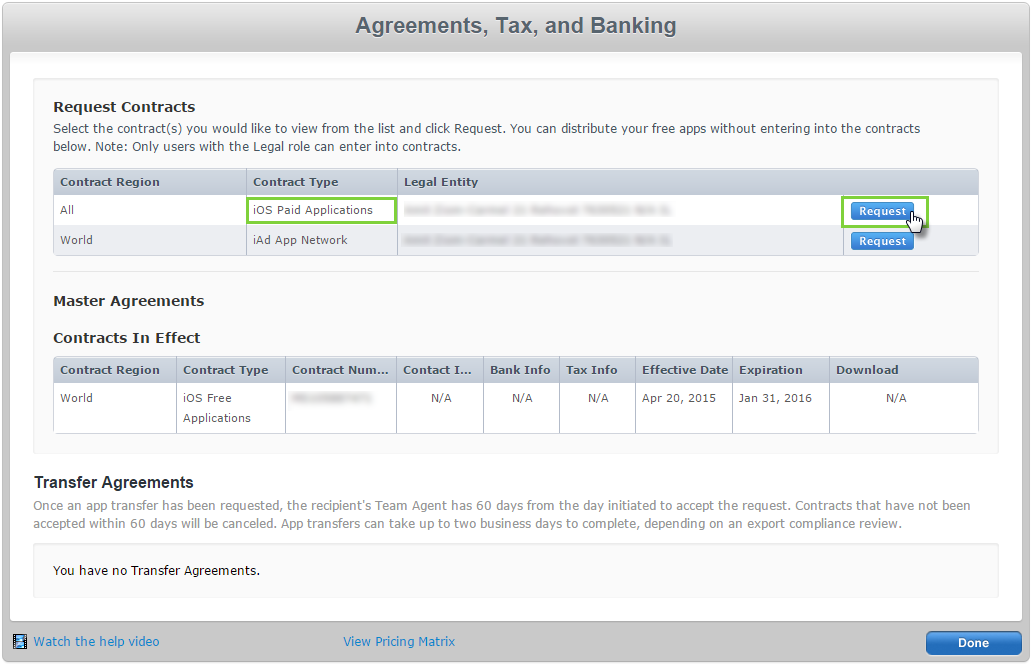 After you review the agreement, check I have read and agree to the agreement presented above and click Submit.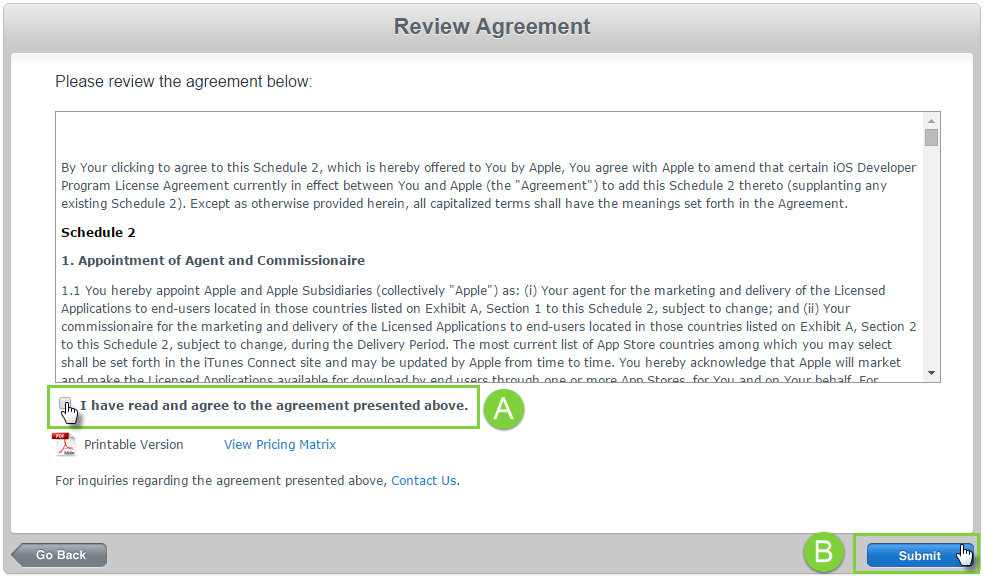 The iOS Paid Applications contract is now displayed under Contracts In Process. You will need to set up the Contact Info, Bank Info and Tax Info.

To set up Contact Info:

Click Set Up
Click Add New Contact, enter the contact info and click Save. Note: Contacts don't have to be iTunes Connect users. Choose appropriate people to address legal, financial or marketing issues that could come up related to the sale of your apps through Apple.
Repeat this process to add other contacts.
Assign roles to the contacts by selecting their names from the Contact drop down menus. Then click Done.



To set up Bank Info (so Apple can pay you for apps sold):

If you are adding a new bank account, enter or select the following info: bank country (for your physical Branch), bank code or transit number to specify your bank, and bank account info. Click Next after each step. Note: For more information on setting up banking info, click here and scroll down to the Banking section.
From the Select a different Bank Account menu, select the new bank information and click Save.
To set up Tax Info:


Click Set Up.


Complete the tax forms that apply to you and click Done. Note: For more information on tax forms, click here and scroll down to the Tax section.
教程