Setting Up PUSH Notifications
How to send push notifications on Appy Pie Platform?
To Send Push Notifications Goto your "My Apps Area" Click on the "Notification" Button of the App you would like to send push Notifications on, Please ensure that Status of the Service is Active, If Inactive then please wait for the Apps to Go Live on App Stores as once they are ,the Service status will automatically Change to Active. Once the Status is Active Choose the App Type (Android/iPhone/Windows/Blackberry), type the message and send the Push Notification, repeat the same process for the remaining apps.
(See Screenshot Below)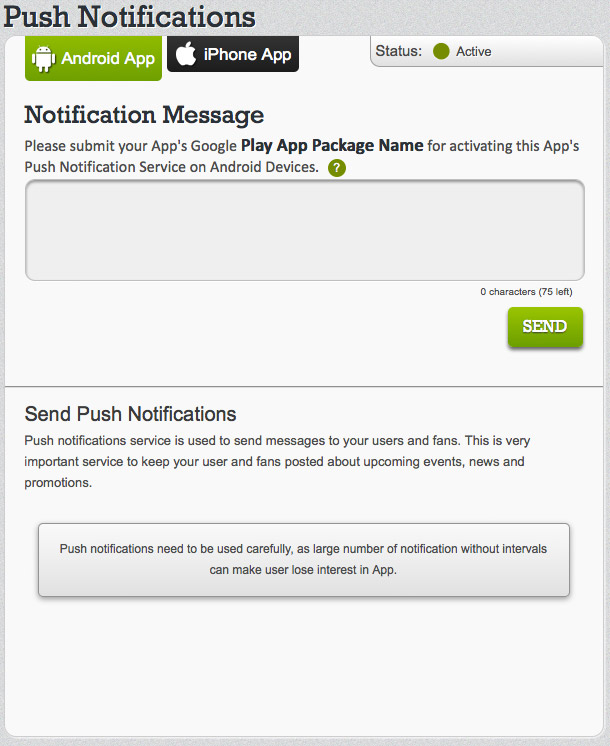 教程