Going Live with Your Apps
How Can I Go live with my iPhone App on iTunes?
In your "My Apps Area" Click on the "Go Live" Button of the App you would like to go live with by providing Details of whether you would like to offer your app for free or paid along with your Apple Developer Account Login details as per the Screenshot below. Our Technicians will use this Information and get your app live on iTunes. Once live you will get an alert on your registered email address confirming that your App is Now Available for Download on iTunes.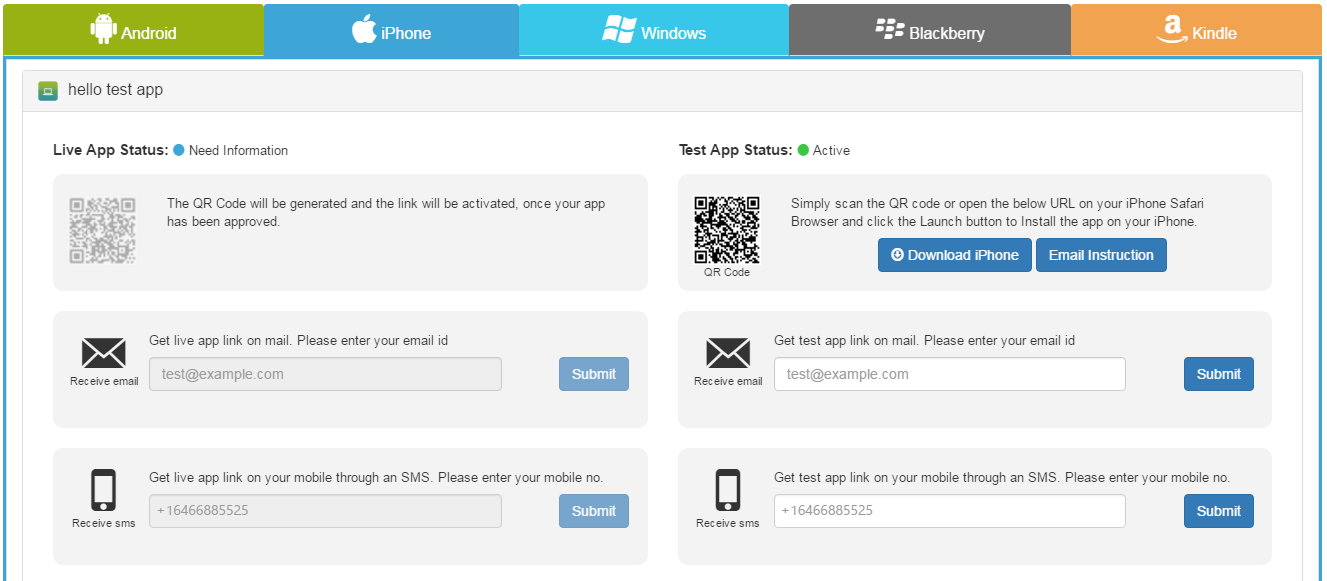 教程